Alumni Advisory Board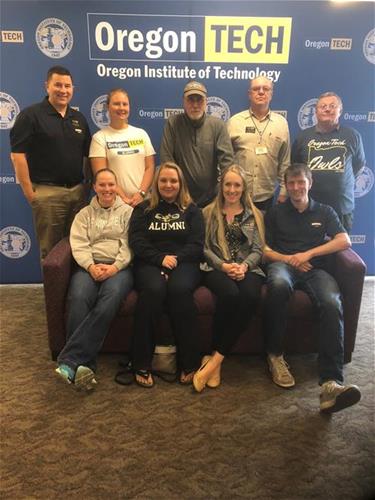 Members of the Oregon Tech Alumni Advisory Board meet twice per year in person and monthly via teleconference to discuss the Alumni Association and to develop long-range goals and programs. Each member serves a 2-year term, with the option of serving two consecutive terms.
If you would like more information about how you can be part of this important and dynamic group of volunteers, please contact at the Alumni Relations office, 503-821-1145 or via e-mail at alumni@oit.edu.
Board Roster
| | | |
| --- | --- | --- |
| Name | Location | Email |
| | | |
| Mike Brickley '76 | Salem, OR | |
| Michael Daily '84 | Wilsonville, OR | mhicheil@gmail.com |
| Gary Dennis '66, '71 | Tualatin, OR | gad8546@yahoo.com |
| Chris Frazier '08 | Spokane Valley, WA | honor.frazier@gmail.com |
| Curtis Langer '63 | Tigard, OR | langercp@aol.com |
| Roger Patteson '91 - Vice President | Sherwood, OR | roger.patteson@gmail.com |
| Tom Sanchez '92 | Ridgiefield, WA | thomasesanchez@gmail.com |
| Rachel Scalzo '14 | Klamath Falls, OR | rachelscalzo8@gmail.com |
| Allan Snippen '07 | Reno, NV | Allan.Snippen@gmail.com |
| TeriAnn Stafford '07 | Washoe Valley, NV | sonostafford@gmail.com |
| Erica Hubbard '15 - Secretary | Coos Bay, OR | erica.tesdah28@gmail.com |
| Ken Vandehey '90 - President | Corvallis, OR | ken.vandehey@gmail.com |

Michael Brickley '76
Degree: '76 Computer Engineering Technology
Occupation: Retired - Salem, OR
---
Michael Daily '84
Degree: '84 Structural Engineering Technology
Occupation: Civil Engineer, Lewis & Van Vleet inc. - Tualatin, OR
---
Gary Dennis '66, '71
Degree: '66, '71 Diesel Automotive Technology
Occupation: Retired - Tualatin, OR
---
Chris Frazier '08
Degree: '08 Communication Studies
Occupation: M.S. Student Affairs in Higher Education - Spokane Valley, WA

Erica Hubbard '15 - Secretary
Degree: '15 IT Health Informatics
Occupation: Information Technology Manager, Advanced Health - Coos Bay, OR


---
Curtis Langer '63
Degree: '63 Drafting Technology
Occupation: Retired - Tigard, OR
---

Roger Patteson '91 - Vice President
Degree: '91 Electronics Engineering Technology
Occupation: Corporate Services TD Engineering Manager, Intel - Aloha, OR
---
Tom Sanchez '92
Degree:'92 Medical Imaging Technology
Occupation: Chief Operations Officer, Renown Health - Reno, NV

Rachel Scalzo '14
Degree: '14 Diagnostic Medical Sonography
Occupation: Sonographer, Sage Women's Imaging - Klamath Falls, OR
---
Allan Snippen '07
Degree: '07 Software Engineering Technology
Occupation: Engineering Manager, International Gaming Technology - Reno, NV
TeriAnn Stafford '07
Degree: '07 Diagnostic Medical Sonography
Occupation: Sonographer, Carson Tahoe Health - Washoe Valley, NV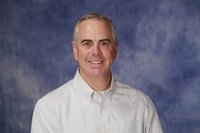 Ken Vandehey '90 - President
Degree: '90 Electronics Engineering Technology
Occupation: Engineering Manager, Hewlett Packard - Corvallis, OR