Alumni Spotlight - September 2018
William Dettwyler '55, '59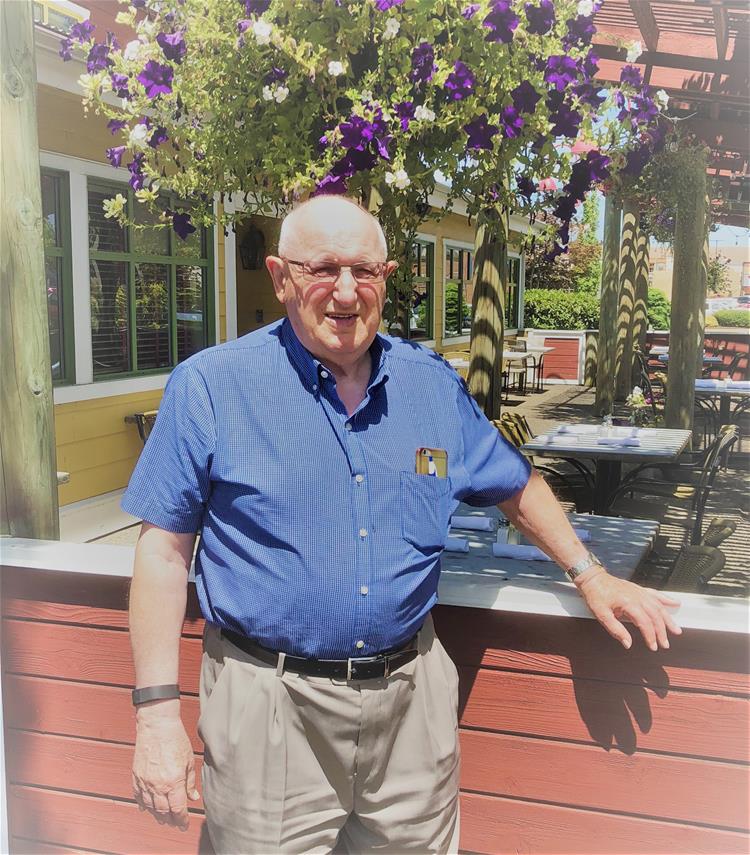 William Dettwyler's path to education was unconventional, to say the least. But a passion for learning helped him achieve a career he is still passionate about today. William was raised on a farm in Silverton, Oregon as the third oldest of 10 siblings. Growing up in the 1940s, he attended a one-room school in his town and was the only student in his 8th grade class. Although he was always reading as a child and interested in education, he did not attend high school. Instead, he chose to stay home working on the family farm, growing hops as the major crop. At twenty years old, though, he attended the Oregon State Fair and saw a booth advertising Oregon Technical Institute (what we now know as Oregon Institute of Technology) and that changed everything.
In order to get accepted to OTI, prospective students needed a high school diploma, which William lacked. So he asked his doctor and his dentist to write him letters of recommendation instead and used those in the admissions process. Based on those recommendations, the dean of students accepted him and he started the Medical Technology program as a walk-in on a Friday, the last day of starting classes for the term. While at Oregon Tech he was also the editor of The Miler, which was Oregon Tech's monthly newspaper. William went on to obtain his GED while in Klamath Falls and then graduated from Oregon Tech in 1955 from the Medical Technology program (now Medical Laboratory Science).
After he finished school, William was drafted into the Army just after the Korean War, and was sent to work at the Army hospital laboratory at Fort Leavenworth, Kansas. He was discharged from the Army in 1958 and went back to Oregon Tech to get his associates degree which he earned in 1959, specializing in Spectrophotometric Chemistry and Radiologic Science. During his second stint at the school, he was the editor of the yearbook, for which he earned a full scholarship. His sister, Fran, also attended Oregon Tech and studied as a radiology technologist.
Throughout the years, William held a variety of professional positions, many of which overlapped. He spent thirty years working in lab environments including Salem Hospital's Clinical Lab and the Nuclear Medicine Lab for six years. He then worked for a group of three doctors, managing their lab for ten years. He eventually transitioned to being a lab consultant and worked for the Adult and Family Services in the Medicaid program for 15 years.
William is still working part-time these days as a lab consultant for various hospitals in Hawaii, Texas, Maryland, California, Missouri and New York as the president of Codus Medicus, Inc. Laboratory Coding and Reimbursement, a company he created in 1975. He helps labs with their procedure codes to ensure that they are billing accurately, which is a compliance function. William has also helped the CDC with a toxicology study and has given CDC personnel a lecture on Correct Procedure Coding (CPT and HCPCS). He also helped write a chapter in an international textbook on Point of Care testing in the lab setting, which compared lab testing in the US to testing in seven other nations.
The Dettwylers, William and his wife Mary, have 10 children. He has nieces that also graduated from Oregon Tech in Radiologic Science and Medical Laboratory Science.
William is a walking, talking history book. He has a wealth of knowledge and an impeccable memory. He described how his father came to the United States from Switzerland, stopped at Ellis Island and had to sign a paper saying he would "never" work as a machinist as he was trained to do, because the unions did not want immigrants to be their competition.
Should you find yourself at the library on the Klamath Falls campus, you will discover that Mr. Dettwyler has contributed to the oral history section. In his own words, William says, "Oregon Tech really gave me a chance to do something when I wouldn't have had a chance otherwise." He adds, "Oregon Tech is a school like no other, where the sky is the limit, and it gives students the possibility to learn and apply skills almost no other school offers."
~Becky Burkeen, Alumni Relations Manager