Alumni Spotlight - August 2020
Travis Thomas '19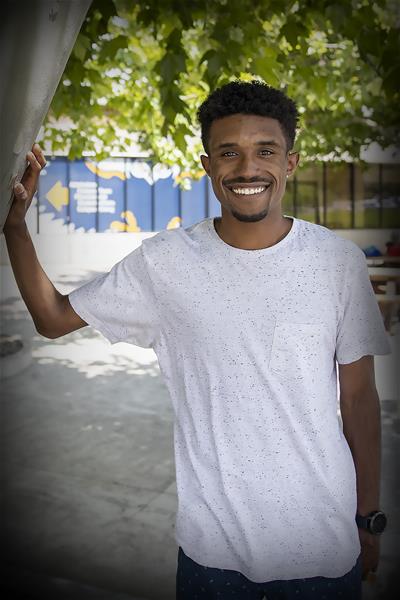 Attending college right after high school is challenging under normal circumstances; add in the additional responsibilities of raising a young child, working part-time and being a student athlete. Travis Thomas accomplished this and so much more during his time at Oregon Tech.
Travis grew up in Southern California and attended Martin Luther King High School in Riverside. After high school, Travis attended Cerritos College and Long Beach City College before accepting an offer to run track at Oregon Tech. He entered Oregon Tech as a 21-year old and with limited years of athletic eligibility to continue competing, but during his second year in Klamath Falls, everything seemed to fall into place. In outdoor track events, Travis set records in the 200m, 400 hurdles, 4x400 relay and 4x100 relay. He is the number two all-time Owl in the 400m. In indoor track events, he set records in the 200, 400m, 4x400 relay and the distance medley relay. In the meantime, Travis went to school, trained, raised his daughter, Zinniah, and worked part-time.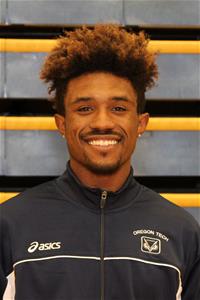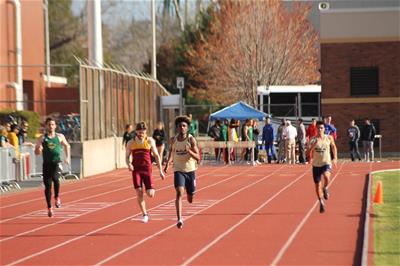 Travis majored in Applied Psychology with the intention of becoming a high school special education teacher. Nowadays, he still wants to educate and give back to high school kids, but in a different capacity. He currently works in Klamath Falls at Lutheran Community Services in a program that helps middle and high school kids with their mental health. While not necessarily in a teaching role, Travis is excelling in the field that calls to his heart, helping the youth in his community.
While at Oregon Tech, Travis was involved in the TOP program. The Tech Opportunities Program (TOP) supports first-generation students, low-income students, and students with disabilities, providing tutoring, peer mentoring, college success classes, financial aid planning and more. He also worked on campus as part of a relationship-building program to assist the Department of Human Services, with parents whose children had been taken away, helping repair those relationships. During his senior year, Travis was hired by Lutheran Community Services part-time and then transitioned to a full-time position upon graduation.
With the entrepreneurial spirit fostered by many Oregon Tech alumni, Travis recently started his own business as another way to give back to the youth of Klamath Falls. His business focuses on coaching and mentoring students and his hope is to work directly with the school district to provide his services post-Covid-19. His business is named Fight for the Dream LLC and the website is www.fightforthedream.com. Future plans include expanding his business, continuing in the spirit of entrepreneurship, and giving back to children in every way, focusing on athletics and counseling. As he explains, "I'm here to help kids for the rest of my life."
The Applied Psychology program was the perfect place for Travis during his time at Oregon Tech and he is grateful for mentors such as Professor John Borgen, Kristin Conkel and Erin Ferreira and his track coaches, Jack Kegg and Laura Schwartz. As he put it, "I would not have graduated OIT without them."
His daughter Zinniah is now eight years old and has been living with Travis full-time since she was five-and-a-half years old. "High school was rough, college was rough, having a kid through all of that was even rougher." Becoming a dad at 16 years old, his daughter was his primary motivation to get through college, to show her that she can accomplish anything she sets her mind to.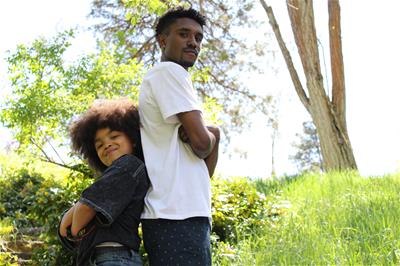 Travis has thoughtful advice for current students: "Even though it seems like it's unachievable, keep striving. Ask your professors for as much help as you need. After you walk across the stage, it'll be worth it. Keep pushing and never give up." And for the class of 2020, our newest alumni, Travis adds, "Roll with the punches. Make the best out of what's in front of you. Just know that everything will work out as long as you stay positive and keep moving forward."
~Becky Burkeen, Alumni Relations Manager