Alumni Spotlight - March 2020
Terry Lang '73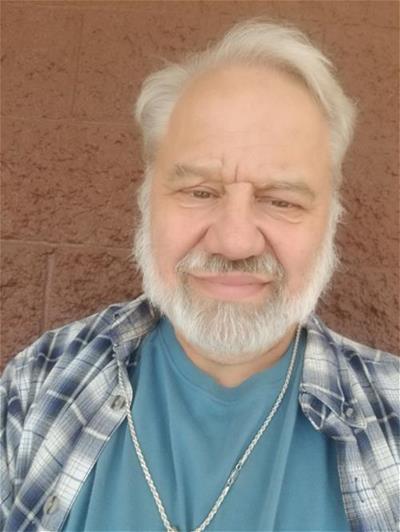 Terry Lang grew up in Woodburn, Oregon on his parents' farm with pigs, chickens and cows as well as berries, grain and a garden. His father was a farmer and beekeeper and when he noticed his young son was interested in tinkering, he built him a chicken coop for him to use as a workshop, to keep all his tools and projects there. Terry had his first job in the 1st grade, picking strawberries for the neighbor. He knew the value of hard work from a young age and ended up saving $1,600 for college throughout the years, which at that time covered one year's tuition. Terry spent a lot of time in his workshop, enjoying taking radios apart and got his first soldering iron in the 6th grade. The first thing he built was a Vacuum Tube Voltmeter kit.
Terry attended North Marion High School and always knew he wanted to attend college because he loved electronics and wanted to keep learning. He fixed radios and TVs for $3-$5 each job. As a high school senior project in one of his electives courses, Terry built a stereo system for one of his teachers. He was very shy in high school, especially with girls, a trait he didn't realize about himself until someone mentioned it.
College plans led Terry to Oregon Tech in 1969 and he earned his Bachelors in Electronics Engineering Technology in 1973. While on campus in Klamath Falls, Terry was involved with the Maranatha Club, a Christian organization, and developed many good connections through the club. Although Terry took many software classes at Oregon Tech, at that time there was only one computer in the entire school. Nowadays, every student has a computer!
Terry's first job after graduating was with Tektronix, where he worked for 18 years, and also taught classes there for Portland State University. Unfortunately, layoffs occurred at Tektronix in 1990, which allowed Terry the time to think about what his next career move would be while spending the next few years working in the construction field. A few years later, a friend asked Terry to design a timer for the City of West Linn consisting of red, yellow and green lights and a Request to Speak system to establish an equitable system during meetings for people to take turns talking. This was installed in the City Hall of West Linn in 1995 and was the catalyst for Terry starting his own business.
Terry created Alzatex in 1993 and his business has kept him busily creating custom electronic pieces for various industries around the country ever since. With an online presence instead of a physical storefront, Alzatex has created many unique pieces including timers for the presidential debates, race clocks for military physical training, a ticketed numbering machine system that is used in hospitals and pharmacies, ticketing systems for DMVs in other states, a fish counting device for several Alaskan fisheries and a timer for the National Hockey League, just to name a few. For Terry, this business has been more than a career, it has been his life-long passion.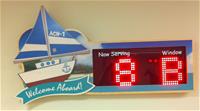 The connection to Oregon Tech has remained strong for Terry throughout the years. He has employed Oregon Tech alumni, taught as an adjunct and one of his two sons is also an alumnus! Terry and his wife met at church and live in Hillsboro. As far as advice to current or future students of Oregon Tech, Terry feels that having a strong work ethic is vital for success. Additionally, he explains that, "Developing and focusing on what you're doing with setting goals and achieving them is important. Focus on a goal until you achieve it. Find a job that you enjoy doing, not just because you want to get more money."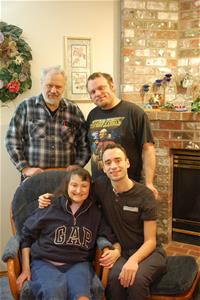 ~Becky Burkeen, Alumni Relations Manager