Nellie Stewart '11
Applied Psychology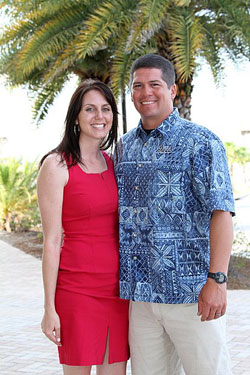 Upon graduating from Oregon Tech with a Bachelor's Degree in Applied Psychology, I immediately applied for the position of Executive Assistant to the Vice President for Student Affairs and Dean of Students. I have been working in this role since June 2011 and I could not be happier!
A fond memory of mine would be from the Spring of 2011 in my Psychology 301: Basic Counseling class with Professor Judith Neighbours. We got to practice being a real counselor and played out scenarios with classmates. The hands-on nature of these exercises gave me insight and prepared me for career choices.
Oregon Tech is an awesome college with great classes and intelligent professors, I believe I learned something from every class I took and every Professor I had.
The field of Psychology has always been of interest to me. I knew that with this degree I would have the option to begin work right away or to choose from a variety of careers that would require further schooling. This worked out great for me, because while I can't quite decide what I want to be when I grow up, I can work and make a living in a great environment while I figure it out.
As a graduate of Bonanza High School, I did not have to move far away to attend Oregon Tech. In this way, Oregon Tech chose me and I was very lucky.
Favorite Professors: Jean Calvo, Leo Dubray, Maggie Huntley, Judith Neighbours, Tim Thompson.
Since graduation, I have had time to paint every room in my house! I also enjoy spending time with family and friends, cooking yummy meals, and traveling. My husband is the Head Coach for Oregon Tech's Women's Softball team and not only have I attended quite a few games, I got to witness the 2011 Championship Game/Win in Gulf Shores, Alabama. Go Owls!
My advice to future and current Oregon Tech Students: Do your homework. Seriously.