Alumni Spotlight - July 2021
Monica Lopez '21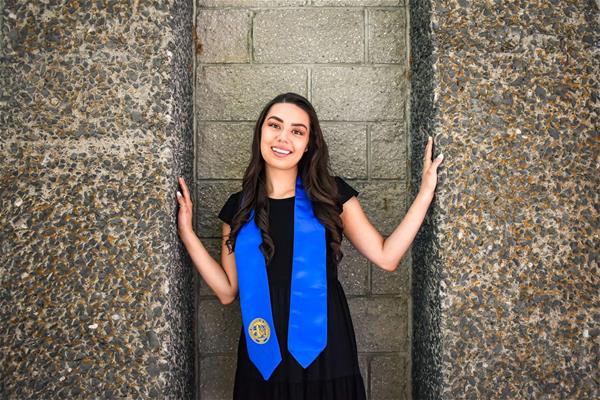 Monica Lopez was born and raised in Reno, Nevada of Mexican and Salvadoran ancestry and graduated from Robert McQueen High School. As the oldest of four, Monica is a first-generation college graduate and a role model for her siblings and other relatives. After five years and a change in degree programs, Monica learned exactly how challenging college could be. Monica's mother, a scheduler for the echocardiography department at St. Mary's Hospital in Reno, convinced her daughter to pursue a career in the health care industry. Monica was given the chance to shadow all of the imaging departments at Saint Mary's, where she thought she found her passion in studying the heart. While shadowing, everyone she met happened to be alumni from Oregon Tech, so Monica knew that was the university she needed to attend if she was also going to be a medical imaging technologist one day.
The first couple of years at Oregon Tech were a struggle for Monica as she worked on prerequisites for the echocardiography program. After she finally got in the program, she realized that she didn't have the passion she wanted for the field and had to refocus and reapply herself to achieve her goal of completing college. Monica explained that she knows now that everything happens for a reason and going through that rough patch helped lead her to where she is today. Monica's father, a mechanic who owns his business, reminded her that "If it was easy, everyone would do it." That mantra helped her persevere and keep reaching for her goals.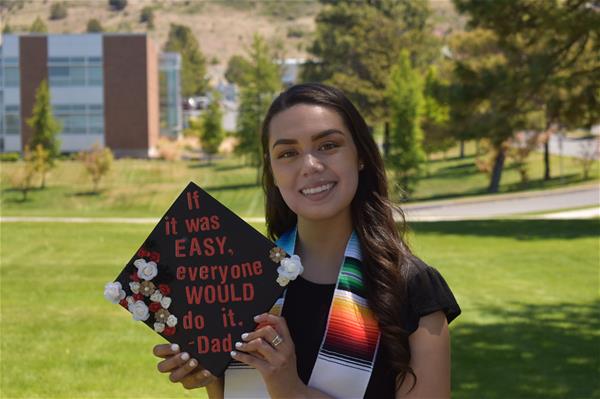 Acknowledging that medical imaging was not for her, Monica decided to pursue the Healthcare Management degree route instead. The Tech Opportunities Program (TOP) at Oregon Tech provided the support system that was necessary to succeed, and Monica wound up making the Dean's list several times once she changed majors. She then knew she was where she was meant to be.
During her time at Oregon Tech, Monica was very involved and worked for student housing, in the library and for TOP as a peer mentor. She was even one of the speakers during TOP's graduation celebration. Degree in hand, Monica is a proud graduate of the class of 2021 and her family were all on campus to celebrate with her!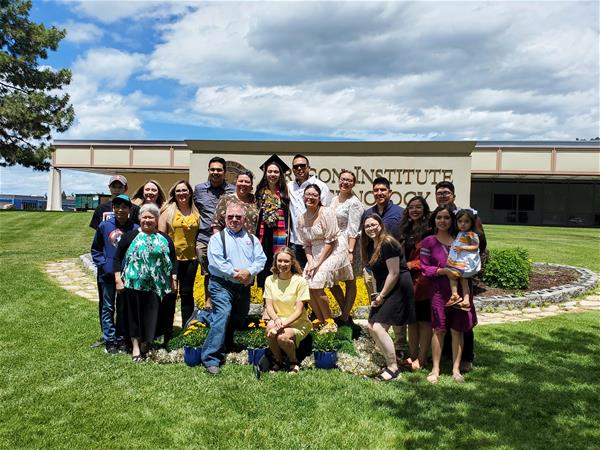 Monica explains that the biggest challenges of earning her college degree included the out-of-state costs, being a first-generation student and a minority, and simply wondering which degree path to take. Her favorite aspect of the Oregon Tech experience, though, was working with faculty and staff, whom she was able to lean on. The passion of the faculty and staff members helped her grow and find her path. Her advice for current or prospective students is to "follow your heart." She elaborates, "At the end of the day, it's your career, a job where you're going to work at every day and you want to do that without dreading it. So, you need to choose wisely and if you have to change your mind to find your passion, that's ok."
Monica's final position as a student employee for Oregon Tech was as a Human Resources Assistant. As an alumna, Monica continues to work for Human Resources as a regular employee and plans to eventually work in HR at a hospital in a recruiting capacity. When not working, Monica can be found enjoying the outdoors with her boyfriend, hiking and kayaking, and shopping. We are so proud of Monica for achieving her goal and for being a role model for all to follow!
~Becky Burkeen, Alumni Relations Manager