Alumni Spotlight - June 2020
Michael Dillard '08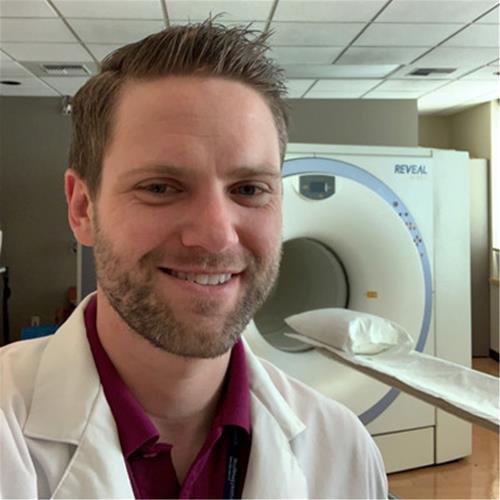 Mike Dillard grew up in Klamath Falls and graduated from Henley High School. He intended to attend Oregon Tech to complete the prerequisites required for dental school, but after taking an extra course in Medical Imaging Technology, he decided to apply to the Nuclear Medicine program.
Mike always knew that he wanted to work in healthcare, it was just a matter of figuring out which path to take. When he learned about the science behind nuclear medicine, he was astounded and fell in love with it. The simple fact that humans have figured how to use different pharmaceuticals to target selected organs and/or disease processes, while attaching a radionuclide so they can trace the interactions…that blew his mind! Another aspect of nuclear medicine that appealed to Mike was having the opportunity to spend quality time with patients since exams take anywhere from 30 minutes to multiple days. The advantage of being with some of his patients as they go through their treatments and then celebrating with them when they are completing their last exams is very meaningful.
After his time on the Klamath Falls campus, Mike completed his 11-month externship in Spokane, Washington. "To be completely honest," Mike explained, "Spokane was nowhere near the top of the list for my externship, but I quickly fell in love with the region, the people, and decided to make the Inland Northwest my home."
Oregon Tech prepared Mike well, and as soon as he passed his board exams, he started working immediately. As the economic recession of 2008 unfolded, Mike was fortunate to be hired by his externship site right away. He has been working at Inland Imaging ever since. His class was one of the first classes in the Nuclear Medicine program that was required to take an MRI/CT course, which at the time seemed a bit crazy to Mike. But only a few years after entering the field, he was asked to, and became CT certified, positioning him to help run the new hybrid SPECT/CT systems that his company was purchasing. "I was so happy that the program at OIT had the foresight to prepare me for the future that many did not see coming. I believe that OIT prepared me with an education that outrivals some of the other programs available for Nuclear Medicine and has given me an advantage and the tools to be a leader within my company." Mike has now come full circle and is a Clinical Instructor for Nuclear Medicine, helping guide the next generation of techs from OIT.
Mike enjoyed the camaraderie that existed within the Medical Imaging programs. He explains, "It made you feel that you had an extended family that was there to help you through." Mike developed lifelong friendships at Oregon Tech. Regardless of the fact that he and his college friends live states apart, they still keep in touch for support and to bounce work ideas off one another. His advice to current and prospective students is to enjoy the time at college. "I think that we are so ready to venture out into the world, that we forget to take the time to enjoy what is right in front of us. Those relationships, as well as the great education, are going to follow you the rest of your life."
During this unprecedented time, Mike has gone above and beyond in his field to help patients with the coronavirus. He works on an on-call basis with Sacred Heart Medical Center, which was one of the first hospitals in the country to accept Covid-19 positive patients for treatment. "Having to actually wear all the PPE when working a Covid-possible patient has definitely helped refocus my sense of compassion toward many of my patients. If I am concerned about the unknown of what I might catch, I cannot even imagine the terror of the unknown of possibly having it. Covid-19 has helped remind all of us about the bigger picture. Serve each other and look out for one another."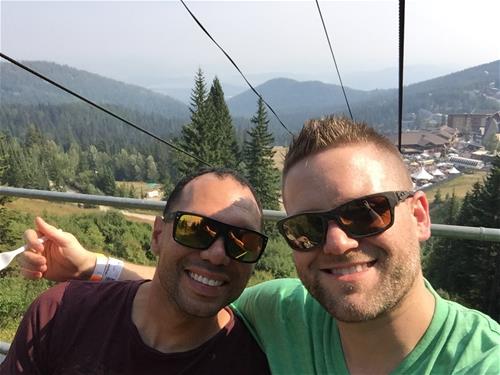 ~Becky Burkeen, Alumni Relations Manager