Alumni Spotlight - February 2019
Michael Halka '12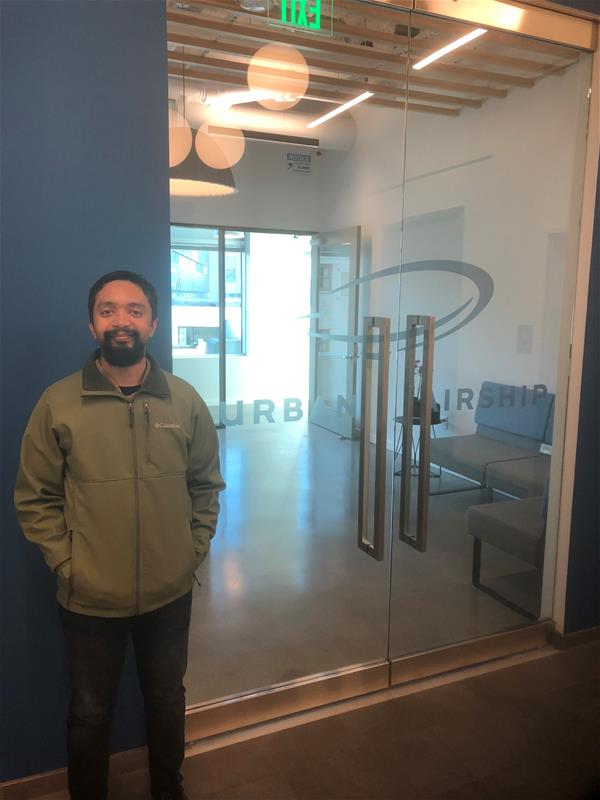 Michael Halka grew up on the Southern Oregon coast in North Bend. In high school he was, like most teens, into soccer, videogames and making videos with his friends. He graduated from North Bend High School in 2008 and considered the medical field as a possible career path. Michael's cousin, Shailesh Prasad, graduated in 1997 from the Medical Imaging Technology program and currently works as an MRI Lead Technologist. His sister, Janice Halka, also attended Oregon Tech to study in the medical field but instead earned a degree in business administration in 2009.
After his first term at Oregon Tech in 2008, Michael decided medicine wasn't for him so he switched gears and entered the CSET program. One of the highlights of the program, as he described it, was the camaraderie in the program and he still keeps in touch with his classmates. Michael says that the CSET program laid the foundation for all he knows.
Michael graduated in June of 2012 and began his first job after college at Urban Airship the following January. Urban Airship was a start-up company at the time and has since emerged as one of the leaders in push notifications and mobile marketing technology. Michael initially worked as a tech support engineer at Urban Airship and then transitioned to the implementation team.
Michael is a self-proclaimed "fixer" who enjoys improving processes. He helped create process around implementation, subsequently appointed a senior lead and currently serving as a team lead. The goal is to expand the implementation team and work more closely with the Urban Airship team in their worldwide offices. While Michael currently interfaces with customers remotely, he would enjoy working onsite with them at some point. He enjoys the coding work he does but has plans to accomplish much more in his chosen field.
Michael believes in making the most of his time in his career. At work he is active in the company's Culture Club that organizes parties and events. He also enjoys performing community service outreach, such as selling Thanksgiving grams with the proceeds directed at purchasing toys for the annual toy drive.
In his personal life, Michael bought his first house in the Portland area and is almost done paying off his student loans; all before age 30! He has two roommates who are also Oregon Tech alumni and he believes in keeping those connections strong.
As a young, inspiring human being, Michael strives to be a good role model for others. His advice in both work and life is simple: "Never stop learning. Never stop improving."
~Becky Burkeen, Alumni Relations Manager