Alumni Spotlight - November 2018
Juanita Lint '78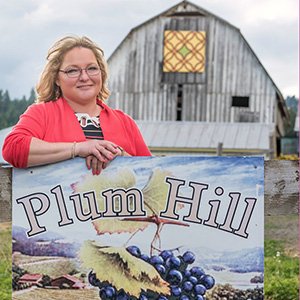 Juanita Lint grew up in Milton-Freewater, Oregon and attended McLoughlin Union High School. Enrolling in classes such as shorthand and accounting led her to consider administrative work as a career. However, she decided to study computer science since she excelled in mathematics. A representative from a woman's philanthropic organization came to her high school to offer scholarships to students going into non-traditional fields, and at that time, women entering the computer science field was considered a nontraditional pursuit. So Juanita followed that route and received a scholarship.
Juanita's time at Oregon Tech was challenging as she initially attempted to double major in electrical engineering and computer science. She quickly discovered that there were many obstacles for women going into those fields at that time so she focused on computer science classes and towards the end of her second year at Oregon Tech, Juanita interviewed for jobs testing circuit boards. With just two years of studies under her belt, the job offers rolled in. Juanita completed her studies, earning an associate's degree in computer engineering technology in 1978 and began working for Pacific NW Bell in Eugene, Oregon. Her position with the telecom giant positioned her at management level at a time when switching systems were being converted to electronic. With a tendency to challenge herself, Juanita moved around to different areas within the company until she found her niche. She also met her husband during this time, R.J., who worked for PacBell in California. Juanita transferred to California and helped upgrade and replace computer systems, and eventually became the highest-level second-tier management employee. With a passion for furthering her education, Juanita earned her bachelor's, master's and certificates while an employee of Pac Bell.
After working at Pac Bell until 1994, Juanita held positions at Arrowsmith Technologies, Ernst and Young and Integra Telecom, bringing her back to Oregon. Juanita then retired, but just for seven years. At that point in their lives, she and her husband decided to start a new adventure. They moved back to Oregon and started their own winery!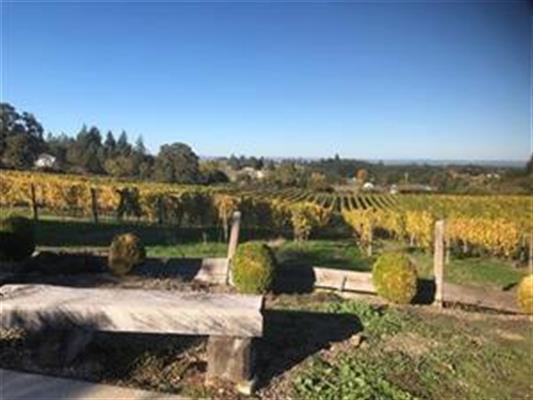 In 2007, the Lints purchased an old dairy farm nestled between Gaston and Forest Grove, Oregon and started a vineyard from scratch. They planted the grapes, remodeled the house on the property into a tasting room and created rustic and beautiful event spaces. Today, the Plum Hill Vineyards boasts seven varieties of wine. Juanita works on the marketing of the vineyard and manages the tasting room while her husband helps manage the agricultural side and wine making. Juanita says Plum Hill is a labor of love. She gets so much satisfaction meeting people from all over the world and hearing their stories. The winery is a great spot for weddings and other events.
Looking to the future, the Lints are happily anticipating their next retirement phase. Undoubtedly though, Juanita will remain very busy even in retirement. She ran a campaign to be a House Representative in the State a couple of years ago and she stays busy serving on multiple boards in her community. She has also returned to sewing and quilting, a hobby she enjoyed while at college.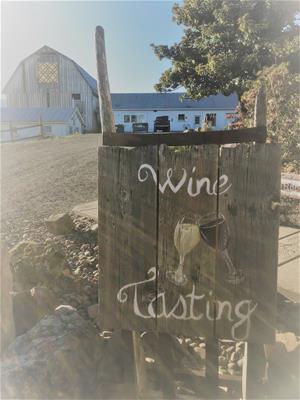 When reflecting back on Oregon Tech, Juanita says, "Academically, I loved the fact that I learned about my career path (computer science) from the very first semester and there was so much hands-on in the labs throughout the courses. Aside from that, I had a ball whether it was cross-country skiing for my PE credits or jumping in the moat for a gallon of ice cream (yes, I did that)." She goes on to say, "The school totally prepared me for my career. I give complete credit for my 23 years of technical and technical leadership skills to what I learned at OIT. I recommend OIT above any other state and four-year university for anyone interested in a technical career path."
~Becky Burkeen, Alumni Relations Manager