Alumni Spotlight - October 2019
John Grieser '11 and Brandon Little '06, '10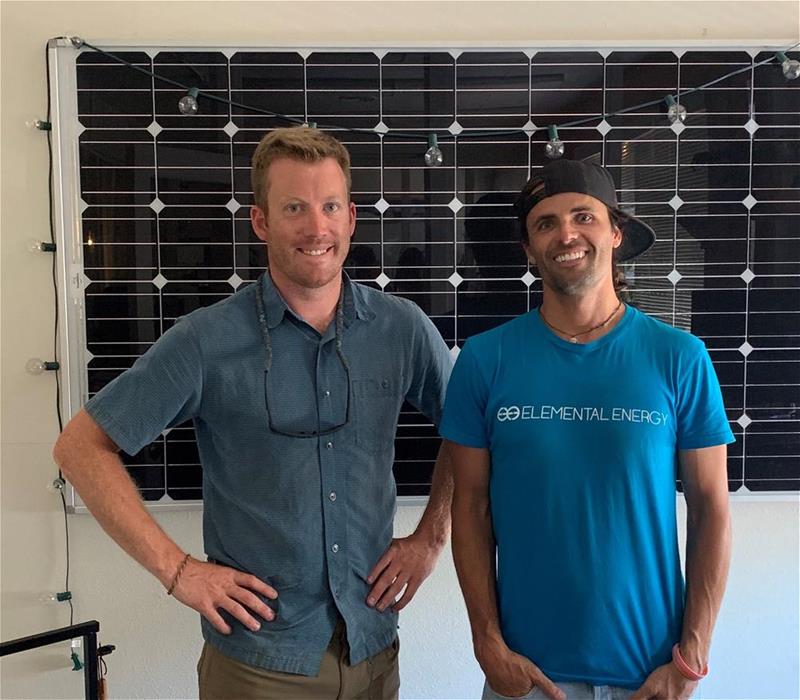 Brandon Little '10 and John Grieser '11 are two bright and passionate Oregon Tech alumni who met while at school and have since started their own business and a non-profit organization. Elemental Energy is a solar PV system design and installation firm based in Portland, and Twende Solar is their non-profit organization dedicated to empowering energy-deficient populations with renewable energy systems.
Brandon attended Oregon Tech and initially graduated in 2006, majoring in Health Sciences and minoring in Business in Klamath Falls. After some time out of school, he realized he didn't want to pursue a career in medicine and heard about the Renewable Energy Engineering program on Oregon Tech's Portland campus. That's where he met John. The two students were part of the first Solar Hope group to ­travel to Africa with Dr. Slobodan Petrovic. The professor took a group to Tanzania for five weeks where they installed solar panel systems on schools, a community center, orphanages and medical centers. That trip left an impression that has guided their business and non-profit pursuits.
As part of his senior project at Oregon Tech, John designed and installed a ground-source heat pump system and solar PV array for a residence in Washington. In order to complete his senior project and install the system, he and Brandon worked together to acquire all the necessary business licenses, which is how starting their own business came to be in 2010. Once they both graduated— Brandon in 2010 and John in 2011—John was working at Solar World and Brandon was also working in the solar industry. Using the business they had created, the two of them began taking on clients, one at a time, as part of Elemental Energy. Their first core group of employees was comprised of all Oregon Tech alumni.
Elemental Energy started in the basement of the house they rented, and then grew into a detached shop building at another residence. By the end of 2014, the two alumni had their first brick & mortar office on SE Belmont in Portland. After another year of continued growth, the entrepreneurs moved to a location on Foster, but soon outgrew that space as well. They acquired an electrical contracting company in order to diversify their business and increase their scope on each project. Today, Elemental Energy is a full-service solar, energy storage & electrical contractor, for both commercial and residential projects, with clients such as Multnomah County, 10 Barrel Brewing, Boys & Girls Club, Nike, and hundreds of happy homeowners.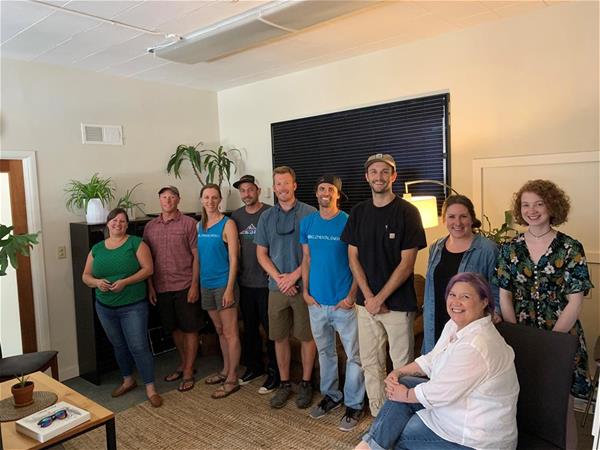 Along the way, in 2015, John and Brandon began another venture. Reflecting back on their trip to Africa as students, and recognizing that experience had them continuing international travel on an annual basis, they decided to bridge the gap between the solar industry and communities in need. On a mission to provide a "world with sustainable energy for all," they have installed solar in Nicaragua, Cambodia, Guatemala, Peru, Baja California, Haiti, and they even returned to Tanzania. These village-sized systems are initiated by requests and partnerships with other non-profits groups. The word "twende" means "let's go" in Swahili, which is what they named their organization: Twende Solar – Let's Go Solar, Together! In addition to the international projects, Twende recently completed a local project, installing a 100kW solar array for the Portland Rescue Mission's women's shelter. The project was completed entirely with the help of 196 local and industry volunteers. John and Brandon both hope that one day Elemental Energy can be self-sustaining so they can focus on Twende and accelerate the adoption of solar around the world. They hope that by the end of their time, worldwide electrification will be accessible by all.
John and Brandon credit their Oregon Tech education for teaching them how to problem solve. As they explain it, a student can look anything up. But in order to truly solve a problem, you need to understand fundamental math, science and engineering principles. They are grateful for their education and feel that renewable energy is undeniably the future. As the Oregon Tech Foundation celebrates 50 years of philanthropy, we couldn't be prouder of these alumni who celebrate philanthropy in the work they do daily.
To learn more about Elemental Energy and Twende Solar, visit https://www.elementalenergy.net/
~Becky Burkeen, Alumni Relations Manager