Alumni Spotlight - June 2021
Jeri Marshall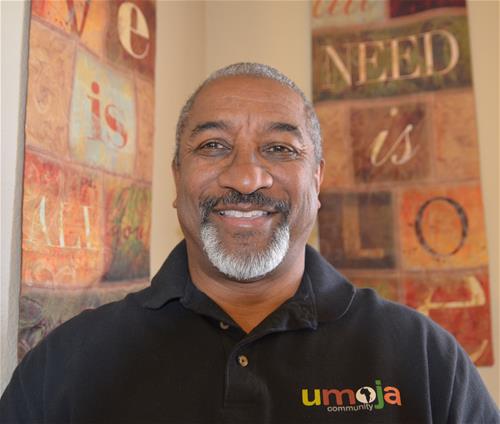 Jeri Marshall grew up in Los Angeles attending local K-12 Catholic schools, where in sixth grade he began to develop both his skills and his love for playing basketball. After playing basketball for Verbum Dei High School, he enrolled at West LA Community College in Culver City where he continued to play as a point guard. It was at that time that Coach Danny Miles recruited Jeri to play for the Oregon Tech Hustlin' Owls. Being the fifth of nine children born to Joseph and Odessa Marshall, his family expressed their hesitation about Jeri moving to Southern Oregon, but Jeri saw it as an opportunity.
As a new student in a new setting, Jeri recalls how his first roommate in the dorms was on a mission, focusing on his studies so he could graduate and go back to his home in India. Jeri, on the other hand, was focused on basketball and adapting to his new college environment. The transition from Los Angeles to Klamath Falls was a huge cultural shift for him. While Jeri felt that the campus lacked diversity, he very much appreciated the love and support he received from the African American families in the community that he could identify with and that took him under their wings, especially a woman named Linna Carswell. His grandmother's words were also a constant guiding light for him as she wisely advised him: "Wherever you go, show them what you can do."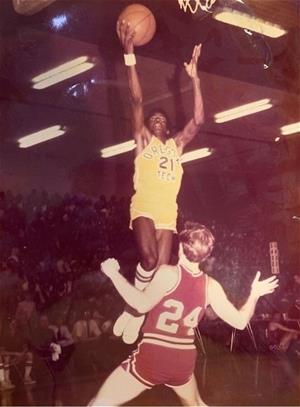 Jeri played Hustlin' Owls basketball from 1974-1976. The majority of African Americans attending Oregon Tech at that time were athletes, which provided the camaraderie necessary for athletic competition and support. Jeri recalls attending all-white male fraternity parties, and their acceptance of him because he was a basketball player, while a friend, who was also African American but wasn't an athlete, was excluded. Once basketball was over, the benefits and privileges of being a star athlete suddenly disappeared and Jeri struggled to fit in and acclimate to college life as a non-athlete. Because of this, Jeri left school and returned to California.
While working as a program director at the Omega Boys Club in Vallejo, California, a young boy caused Jeri to rethink his choices to leave school before finishing his degree. The boy asked Jeri, "How can you tell me about education and staying in school and you didn't finish your degree?" This inspired Jeri to return to college. The founder of the Omega Boys Club and a mentor of Jeri's, Philmore Graham, told Jeri he'd provide the support needed to finish his education. Jeri then went on to earn his bachelor's degree in Environmental Studies at Sonoma State University. Upon completing his degree at Sonoma State, Jeri was playing semi-pro basketball when he was invited to be the assistant basketball coach at Langston University, a historically black college in the NAIA league in Oklahoma. Jeri eventually stopped coaching to pursue a master's degree in Physical Education Administration and obtain other employment to support his wife and two young daughters.
Jeri moved his family to Northern California after nine years in Oklahoma. While working as an apartment manager, he volunteered to run an athletics study center at the local community college. The athletic study center was designed to help student athletes maintain their grades and therefore maintain their eligibility to play college sports. This position eventually led to a full-time permanent position at the community college. Jeri returned to school once again and earned a second master's degree, this time in Counseling from LaVerne University. He has worked at American River College in Sacramento, California as an outreach specialist and adjunct professor since 1993.
In addition to his work in higher education, Jeri serves as a violence prevention consultant, youth pastor, foster youth educator, African American male mentor, parent empowerment facilitator and educational consultant. Jeri is a founding member of the Umoja Community Education Foundation (UCEF), a non-profit organization whose mission is to support African American students in their educational pursuits. He currently serves on the UCEF Board of Directors as Vice President. As he prepares for retirement from his position at the community college, he explained that "educators don't retire, they just go and do something else." In fact, he clarified that it's not "retire," but "refire."
Jeri has never forgotten his time at Oregon Tech. Although he did not earn a degree from Oregon Tech, Jeri took enough classes to be considered an alumnus and his connection with the school has remained intact. He has returned to play in several alumni basketball games and has kept in touch with Coach Danny Miles. In 2007, Oregon Tech honored Jeri with the Outstanding Alumni Service Award. Jeri's mission now is to "spark somebody to be their highest and to enjoy life." He certainly has that spark that everyone should aspire to have and share.
~Becky Burkeen, Alumni Relations Manager