Alumni Spotlight - November 2019
Heidi DeGarmo '18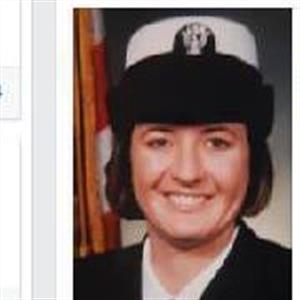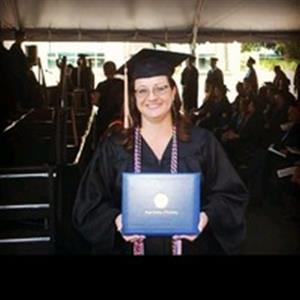 Heidi DeGarmo is new to the Pacific Northwest and has made Oregon her home. When she was younger, she worked as a photographer and then as a flight attendant. After the events of 9/11 she started down a path that changed her life, enlisting in the United States Navy at the age of 27. Heidi spent two years, from 2001-2003, serving her country aboard the USS Kearsarge, then the USS Constitution (Historic Old Ironsides) and finally at the Naval Air Station Brunswick, Maine. After the Navy, Heidi was running a business and starting a family. In 2011, with changing markets, she went back to school to better provide for her five children. In 2014, Heidi earned an Associate of Arts Oregon Transfer degree from Mt. Hood Community College then enrolled at Oregon Tech. She graduated with a Bachelor of Science in Information Technology, with a Health Informatics option in 2018.
Perseverance and determination describe this non-traditional student and Navy veteran. Going to school full time, taking care of her family, and being homeless for a couple months during her first year at Oregon Tech, Heidi still found the strength and focus to complete her degree. She is currently working as a safety supervisor where she teaches a disability sensitivity and awareness certification course and assists with mental health first aid response. Heidi also works during the weekends for STEM Oregon and has published over 250 articles for the program. Heidi is a busy mom to very active children ages 6 to 15 and is working on an online Master's degree from Purdue University. She makes time to give back to her community: she is a den mother for her children's Cub Scout pack, is part of the Wilsonville American Legion, and volunteers with IEEE. In the IEEE, Heidi serves as the secretary for the Oregon Section Executive Committee and works with Professor Klopf, in Klamath Falls, for Women in Engineering (IEEE WIE). One of her greatest rewards is teaching children to code with the Hour of Code program.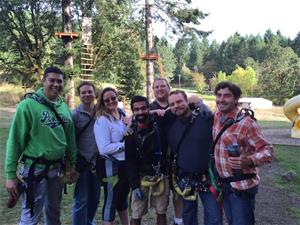 Heidi wholeheartedly believes she would have never completed her studies and earned her degree had it not been for the people that were there supporting her behind the scenes. She met the love of her life, a fellow alum, on the Portland Metro campus. Her advisor, Lindy Stewart, was her biggest advocate. Grant Kirby helped her wrap her brain around the technical knowledge of an IT degree. Anne Malinowski and Kathy Hulme were the wind beneath her wings for every appeal, policy, and procedure. Mostly, Leanne Reed was the one who made all the difference in the world keeping her focused and on track for graduation. In her own words, "Oregon Tech has the most amazing people, and that's what makes it Oregon Tech. The university does not get enough credit for what the people who work there bring to it." Her advice to current students is to seek out help from the many resources available at the school; attend study groups; participate in the many campus activities and stay connected with the students and faculty. A degree from Oregon Tech was the hardest thing Heidi had ever accomplished, but the most worthwhile.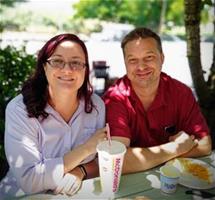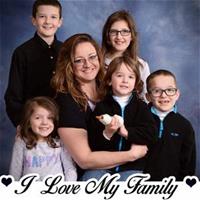 Learn more about STEM Here: http://stemoregon.org/
~Becky Burkeen, Alumni Relations Manager