Alumni Spotlight - July 2019
Clayton Chocktoot '60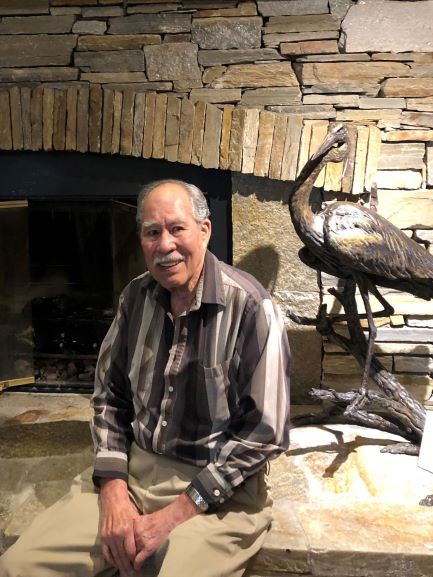 Clayton Chocktoot's path to Oregon Tech was unique in many ways. He was born in Klamath Falls in 1940 at Lightfoot Hospital, which burned down to the ground a month later. His grandfather taught him all about animal tracking when Clay was as young as four years old. At that time in United States history, Native American children were mandated by the government to attend boarding schools because the government felt in order for people to adapt to a new society, you'd have to do it when kids were young enough to assimilate well. Clay spent six years in a boarding school from ages 4.5 to almost 10. The children were permitted to go home in the summers, where they would speak in their native tongue again, but once back at school, they could only speak English.
After his younger brother experienced horrific trauma at the boarding school, Clay's mother moved them back to Klamath Falls where he attended public school through sophomore year of high school. Life was not easy in the public schools either. There were negative stereotypes of Indians as it was at that time and since his mom had taken them off the reservation and into the city, they were looked down upon by their own people as well as the people in town. Clay didn't feel like he belonged anywhere so he became a delinquent. He dropped out of high school because he was always fighting and being blamed for things. He got caught stealing hubcaps from cars and milk jugs from people's porches. He also got charged for being truant so he spent some time in the juvenile court system. The judge sent him to a special school called McClaren School for Boys, a reform school in Woodburn, Oregon. Clay lived there for 9 months and during that time took classes to get his GED. As he turned 18 he had two choices: He could either join the service or stay at McClaren until he was 21. He joined the Army in the airborne unit, then returned to Klamath Falls after a few years. When he began to return to his old ways of getting into trouble, it was his uncle who suggested he attend Oregon Tech.
Clay graduated from Oregon Tech in 1960, having studied Auto and Diesel Technology. After college he spent several years as a mechanic before starting his own business in 1969, building high performance cars. He sold his business in 1972 and joined the Chrysler Corporation, working as a District Service and Parts Sales Manager in the Portland area. After taking early retirement, he then went to work for the Nissan Motor Corporation, also in Portland, as a Consumer Relations Manager.
Now fully retired, Clay continues to keep busy. He is the Klamath Tribal Elder Committee Chairman and works with the elders to make sure they're taken care of. In addition to being active with his tribe, Clay recently became an author. The idea for the book, titled Fort Rock and Paisley Cave Descendants: The Chocktoot Bands of the Paiute Snake Tribes, was conceived ten years ago. A gentleman named Jim Ogle, a former politician from Lakeview, Oregon, had written a book about Lake County and then decided to write another book about a section of Lake County that was inhabited by the Paiute Snake tribe. Jim was going to do a geological and archaeological study of the area and he kept running across the name Chocktoot in his research. One day Jim was traveling through Chiloquin where Clay and his wife had a coffee shop. The coffee shop was named Chocktoot's Black Buffalo Coffee House. Jim came to the shop and noticed the collection of items, essentially a mini museum, which Clay had on the walls. Clay and Jim discovered they both had things that could fill in the blanks of what each other was interested in. They decided to pool their resources and work on the book together. The book was published by the Historical Society in Lakeview. In Clay's family, it is important to pass on the stories of the tribe's traditions. Some of these traditions are in the book. Jim covers the geological and archaeological sections, which date as far as 14,000 years, while Clay's contributions are focused on the history of the Paiutes and what life was like on the reservation in the Great Basin.
Clay has already started work on his next book, an autobiographical examination of a rare disease he recently contracted. He suffered an illness which kept him in a coma for many months. When he woke up, the respiratory therapists were the ones that seemed like angels to him because they gave him the gift of breathing again. This experience inspired him to serve on an advisory board at Oregon Tech for the respiratory department, where he had the opportunity to engage with students. It is important to him that they truly understand how important the work they do is and how they save lives.
Clay has four daughters, six grandchildren and three great grandchildren. We are proud to call him an Oregon Tech alumnus!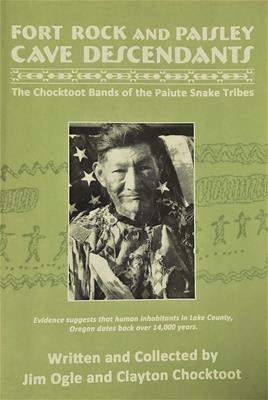 ~Becky Burkeen, Alumni Relations Manager