Alumni Spotlight - December 2019
Brenna Chavarin '13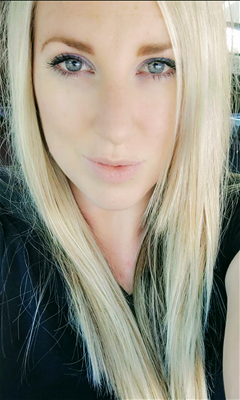 "If you have a dream and a passion and you are willing to work for it, you can achieve it!" This is Brenna Chavarin's mantra, a 2013 alumna from the dental hygiene program at Oregon Tech. Brenna's path to Oregon Tech began when she attended a small private high school in the Portland area, Damascus Christian. She knew she wanted to go to college to either study education or health. When she started at Oregon Tech she began taking the prerequisites for the nursing program but later decided she wanted to focus on one particular body part, and switched gears to dental hygiene.
Brenna graduated with her BS in Dental Hygiene in March of 2013 with the Outstanding Scholars Award. Once she got her license, she worked at Oregon Tech as an adjunct instructor before becoming a full time hygienist the following spring. Brenna says she felt well prepared to begin her career because of what a great program Oregon Tech offers. Unlike most schools which only offer a two year associates degree, the Oregon Tech program includes two years of prerequisites then three years of focused dental hygiene work.
As a dental hygienist, Brenna began her career working for a company that served the Oregon Health Plan. She was offered a position within that company doing community outreach, so she got her Expanded Practice Permit allowing her to provide this level of dental care in her community. It was in this field of work where she found her passion. This particular outreach position became no longer available, and she was unable to continue that work which she enjoyed so much. She knew working in a clinical setting was not her path, so she founded her own business in August of 2017, Konnect Dental Kare. At the time, a sealant program serving the schools in the Klamath Basin did not exist. The mission of Brenna's program is "to help bridge the gap between the dental needs of her community and access to dental care." She explains that, "you can wait for people to come to you, or you can go to where they are." Brenna contracts with Cascade Health Alliance and also receives funding from the Mars Wrigley Foundation Healthier Smiles Grant Program to serve her community, regardless of whether they have dental insurance or not. Her work focuses on offering free cavity prevention services to a wide range of events and entities including health fairs, preschools, elementary through high schools, DHS (working with kids in the foster care system) and adults with special needs. For Brenna, the work she does is the perfect marriage of oral health education and providing healthcare to those who need it most.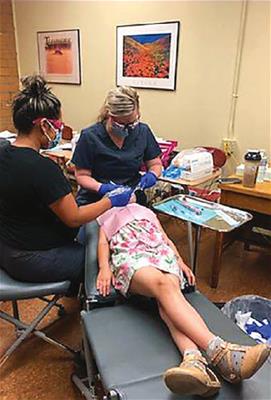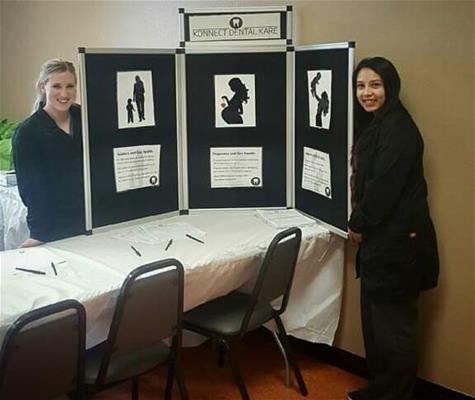 Brenna operates her business with two wonderful employees, an office manager and a dental assistant. Oregon Tech dental hygiene students sometimes go with her to offer dental care to schools in the Klamath Falls area. As she likes to remind the students she works with, "we often box ourselves into our careers, but you can do more with your degree than be a clinical hygienist. This is just one example of a path you can take as a dental hygienist." Brenna has chosen to go out to where the people are and serve children and adults in a creative and philanthropic way.
For current students or those just starting out in their careers, Brenna has this advice: Don't be afraid to try new things and to step out of your comfort zone. It's just a matter of finding the right people to help you along the way.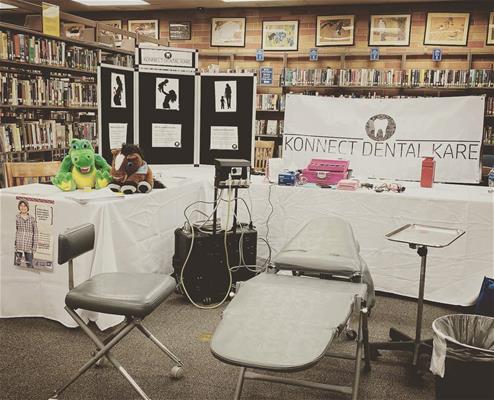 ~Becky Burkeen, Alumni Relations Manager