Alumni Spotlight - April 2021
Ben Howard '03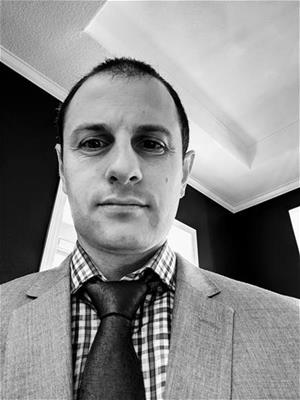 Ben Howard grew up in Molalla, Oregon taking an interest in his father's work as a software engineer, taking programming classes in high school and working with Lego Mindstorm robotics kits. After graduating from Molalla High School, Ben applied to several polytechnic universities and decided that Oregon Tech, being in state, was a solid school that compared well with the other schools while being significantly more affordable.
Ben attended Oregon Tech in Klamath Falls for most of his education and lived both on-campus and off during his years there. Reflecting on that time, Ben recalls how the school wasn't like the party atmosphere shown in movies but rather, students were really focused on their education. He ran track and cross country for the Owls, which provided social interactions outside of the classroom. His roommates from off-campus continue in his social circle today. Ben took a short break from his studies and then returned to the Portland area and finished his software engineering degree at the former Hillsboro campus for Oregon Tech, just prior to the opening of the Portland-Metro campus. At the senior project symposium, a representative from Intel was impressed with Ben's project and offered him a job.
Around 2010-2012, Ben left Intel to start Honeycomb, a drone company focused on a first-generation drone specifically created for agriculture. At that time there weren't many commercially available drones, just mostly toys. Initially, Ben and his team manufactured what he describes as a tiny composite aircraft with a software as a service stack on top of it so farmers could collect data using these drones, utilizing a mapping program to actually see the maps of their fields. After approximately five years, the company went through a merger process and Ben moved on. He joined another company, Resson, doing more precision agriculture work as the VP of Engineering and managed three different teams, focused on software, machinery with artificial intelligence (AI) and robotics. He worked there until the end of 2019 when a new opportunity came knocking.
Two and a half years ago, a friend from the drone world reached out to Ben and pitched an idea for an on-demand flight service, a charter airline like no other. KinectAir is a service similar to Uber, but for airplanes! Let's say someone wants to take a quick trip from the Aurora Airport to Sunriver, with KinectAir, the plane can actually land at the resort instead of a major airport. This kind of service, with the ease of making a reservation from your mobile device and at an affordable rate for many, is unprecedented. Unlike commercial flights, these flights are totally customizable and much more accessible. Ben and his colleagues are stationed internationally and are currently building the technology, developing the aviation crew, and streamlining the operations. Other private charter services depend on people to do most of the organizing of the flights and charge exorbitant membership fees. Ben and the team at KinectAir replace those high fees and need for dispatchers, developing a way to have AI do the work. The software involved finds the closest and cheapest routes for the customers, all through technology.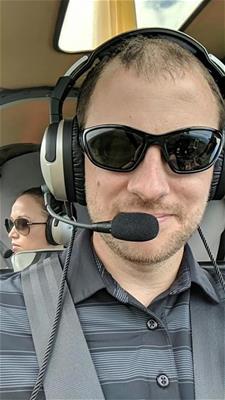 KinectAir is slated to take to the air by the end of 2021. Ben sees this latest venture as something he could enjoy as a career for a long time, with many technological puzzles to continue to solve and user experiences to improve on. In his own words, Ben says, "Oregon Tech prepared me very well for the technology side of things." His advice to current students is to "Look outside the market size of one. Sit down with real people and demo your project with them to see where they struggle." One of the best things about having a degree in software engineering, Ben explains, is the ability to take those skills and apply them to just about any industry out there.
Ben's hobbies include snow sports in the winter such as skiing, snowboarding, snow camping, snowshoeing and building igloos. He has also enjoyed paragliding in the past and keeps busy doing projects around the house. Being able to see the results of your labor right away is something Ben especially enjoys about house projects. Ben is married and has a one-and-a-half-year-old son, whom he enjoys teaching and observing the learning process through his eyes. Ben has started writing a book on product management that will benefit engineering teams and help those teams meet the customers' true needs. He is also working on another book, a more introspective look at some of the journeys he has traveled and the paths that have led him to where he is today.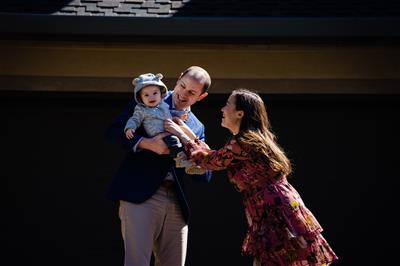 ~Becky Burkeen, Alumni Relations Manager