Alumni Spotlight - November 2019
Autumn Engh '17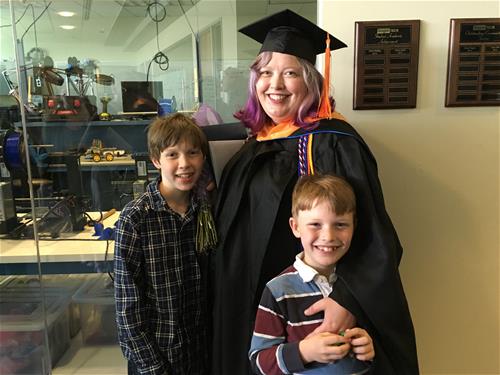 Autumn Engh truly embodies what it means to be a non-traditional student at Oregon Tech, and proudly so. After graduating from Elmira High School in Elmira, Oregon, Autumn joined the Navy, where she worked as a nuclear mechanic for over seven years. After an injury forced her to leave military service, Autumn worked for some time before deciding to pursue a degree. She visited her local Veterans Affairs office for guidance and was paired with a representative who told her all about Oregon Tech. She knew she wanted to study Renewable Energy Engineering and when she went to the Portland-Metro campus and met with an advisor, Professor Rytkonen, she realized he had been one of her training instructors in the Navy some twenty years earlier. What are the odds?
Autumn began her Oregon Tech program by taking just one class per term while also working full time as a project manager and raising her two kids. Eventually she and her family decided she should take some time off from work and focus on school full time. Autumn completed the bachelor's and accelerated master's program, graduating in 2017.
A year before graduation, Autumn participated in an internship with the Bonneville Power Administration and was offered a full-time job upon graduation. As an Electrical Effects Engineer, Autumn explains that she went from "making sparkly bits to moving sparkly bits from one place to another." Additionally, she teaches for Oregon Tech as an adjunct professor during the Winter and Spring terms.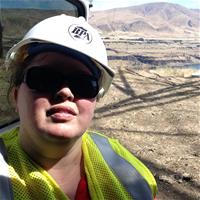 Oregon Tech proved not only to be the perfect educational institution for Autumn, but an excellent training ground for her new career. Being a non-traditional student and having had previous careers, Autumn was suddenly in classes with students much younger than her. She explains that at other, larger schools, it would have been difficult to expect a 40-year old to work with a 19-year old in class sizes that are in the hundreds. At Oregon Tech though, with such small class sizes, multi-generational groups can excel and learn from each other, which then transfers nicely into the workplace. Autumn is grateful for the opportunity to learn in such a unique environment and for professors whom she says always made time for her; a trait she also tries to exemplify with her own students.
While at Oregon Tech, Autumn participated in the SWE (Society of Women Engineers), was on the Dean's List and won the Outstanding Community Service Award in 2017. One of her favorite things about Oregon Tech is that everyone is on the same team and students really get to know their professors and are able to get that one-on-one help if they need it.
Autumn has great advice for current students, which can apply to anyone at any stage of life. She says, "Don't feel like you have to have all the answers right away. You don't need to do things the same way anyone else does. Get out of your own way!" We are proud of Autumn for how she exemplifies the spirit of Oregon Tech as a student and now as an alumna, as an adjunct professor and as a mentor to other veterans.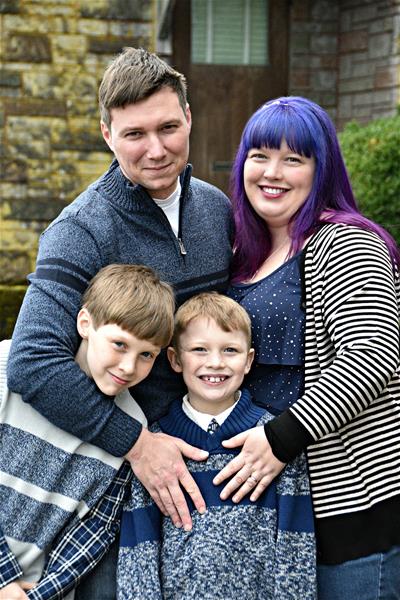 ~Becky Burkeen, Alumni Relations Manager