Alumni Spotlight - June 2018
Arnie Chase '75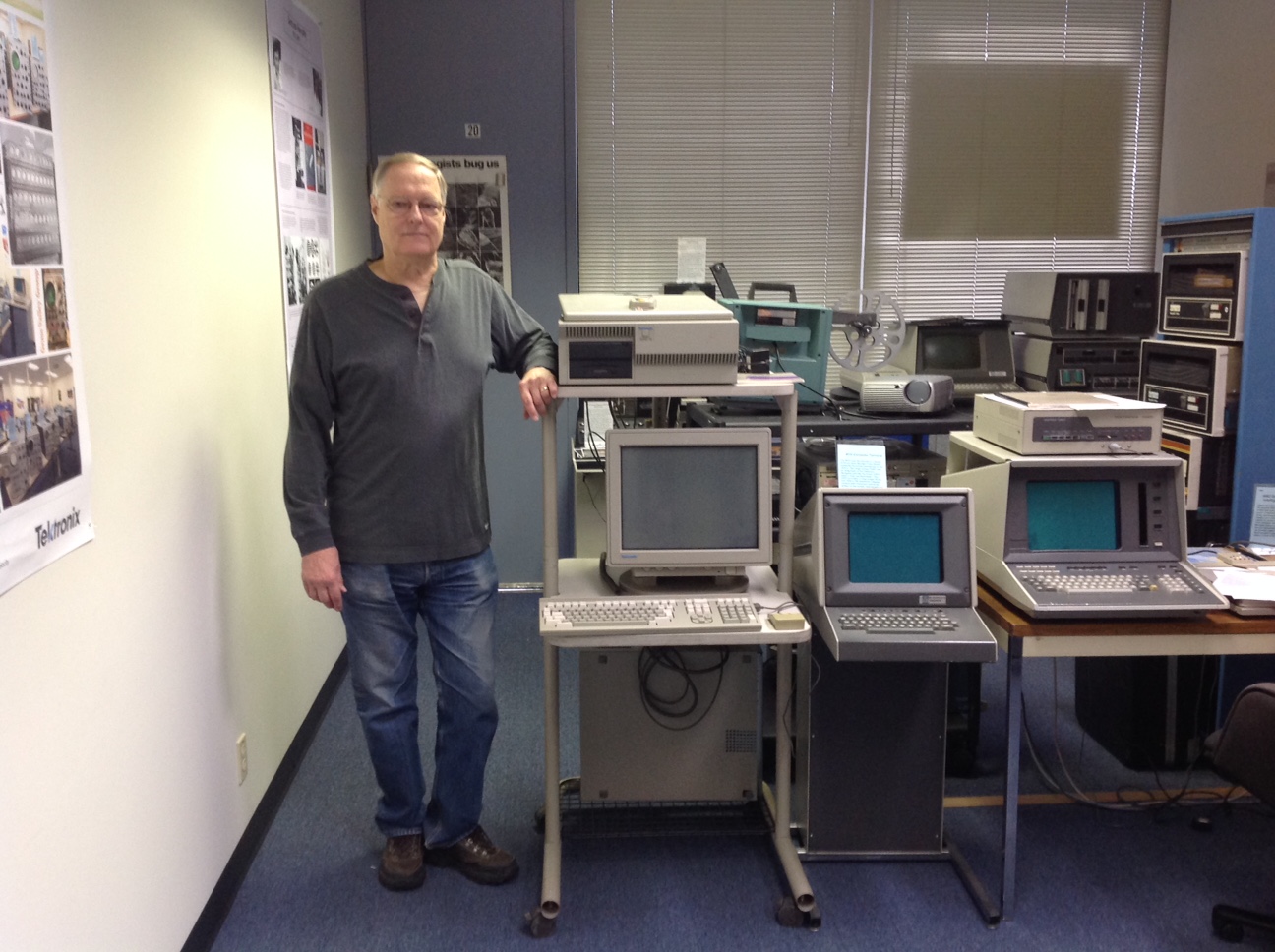 As we celebrate during this month of graduation ceremonies, it is only fitting to feature one of our Golden Owl alumni, Arnie Chase, who received both a three-year Associate's degree in Computer Science Technology and his Bachelor's degree in Electronics Engineering Technology from Oregon Tech in 1975.
Arnie describes himself as an Army brat, being born in Germany while his father, a WWII veteran, was stationed there. His family later settled in Eugene, Oregon when he was in second grade and Arnie was part of the first graduating class of the brand new Sheldon High School. At Sheldon, Arnie was very interested in math and science as well as amateur radio and putting things together from kits such as his shortwave ham receivers, test equipment and his stereo amp and AM/FM receiver. He built his first transmitter from a discarded five tube radio and added a larger 6L6 tube and crystal. After high school, Arnie attended both Lane Community College and Oregon State University before enlisting in the Army, where he served for three years. While in the military, Arnie worked as an Acquisition Radar Mechanic on the Nike Hercules portable missile system.
After his Army days, Arnie was drawn to Oregon Tech to finish his degree because of the opportunities there for him in the computer and engineering fields, and also because of the diverse education that would include business classes that would help him in the customer service roles he would later hold in his career. His younger brother also attended the Oregon Institute of Technology and Arnie recalls the two of them photographing the Comet Kohoutek in 1973 from atop Hamaker Mountain, just seven miles west of Klamath Falls. The photos were later published in the Oregon Tech paper and the local newspaper as well.
Following his degrees from Oregon Tech, Arnie worked for Tektronix for 22 years as a Hardware Support Engineer before joining Mentor Graphics as a Corporate Application Engineer for IC Station CAD tool, where he worked for another 15 years. As a retiree, Arnie is keeping as busy as ever. When the church he attends, Living Savior Lutheran Church in Tualatin, suffered a devastating fire a few years ago, Arnie volunteered to help account for and restore all of the lost technological equipment. He also serves as the chairman for safety and security at the church, was a Class Administrator for Bible Study Fellowship for over a decade and assisted in the live streaming of classes to satellite groups.
One passion that has never subsided throughout the years is his enthusiasm for amateur radio. Arnie is currently the Assistant Emergency Coordinator for West Clackamas County. As an integral part of CARES (Clackamas Amateur Radio Emergency Services), Arnie works with the city of Wilsonville and Clackamas County to provide network and radio communications in the event of an emergency or disaster. He and his colleagues in CARES can set up a network of communications in the event that there is no power by relaying messages via ham radio. For more information on CARES or to learn more about ham radio, visit http://clackamasares.org/.
Arnie Chase has led a life full of adventure from his travels as part of a military family, his years as a Boy Scouts leader, hiking the Pacific Crest Trail, snow camping and much, much more. Through all of his explorations and undertakings, he still yearns for more experiences and deeper knowledge as he feels strongly that education is the true life-long adventure. In his own words, Arnie states: "The more I know, the more I know that there's more out there that I do not know." Thankful for his time at Oregon Tech, Arnie has seen both a younger brother and his step-son also graduate from OIT and he will proudly walk as a Golden Owl at the Portland-Metro commencement in June 2018.
~Becky Burkeen, Alumni Relations Manager