Alumni Spotlight - July 2020
Angela '92 and Tom Sanchez '92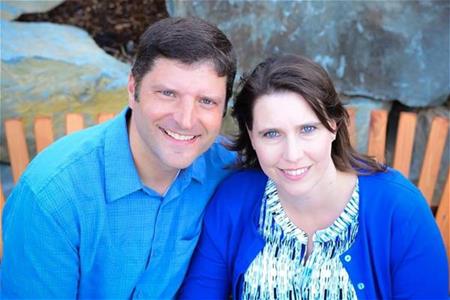 Angela and Tom, both native Oregonians, met at the Oregon Tech campus in Klamath Falls in the summer of 1990. Tom was a Resident Assistant in campus housing and Angela was attending summer school. Angela's classmates lived in the dorms where Tom was an RA; Angela studied in that dorm and the rest is history. The couple have now been married for almost 30 years. Both have enjoyed successful careers in the healthcare field and have been working on a new project over the past few years… their own vineyard and winery.
Angela attended North Valley High School in Grants Pass and Tom attended Central Catholic High School in Portland. Angela knew she wanted to be a dental hygienist since she was in the sixth grade so pursued that at Oregon Tech and practiced as a hygienist for 25 years before recently retiring from the profession. Tom entered Oregon Tech as an Electrical Engineering major but after his first year, switched gears and found his passion in Medical Imaging. Tom served as President of the Medical Imaging Club and was awarded Most Dedicated Student in 1991. After college, Tom completed his externship at Sacred Heart Hospital in Eugene, OR then worked at Providence Hospital in Portland for eight years, in the x-ray, CT and MRI Imaging and ancillary services before moving to imaging centers. Tom earned an MBA, interested in the operations and business side of healthcare. He then developed several imaging centers around Oregon. Later he spent some time as the Vice President and CEO at Renown Health in Reno, NV and currently is the CEO of The Oregon Clinic in Portland.
The Sanchezes lived in the Portland area while Tom was working in Vancouver, WA. Tom proposed that they purchase property in Washington and they found an ideal spot, property with a small house, an old horse barn and open fields. It took them three years to divide the property, build a new house and plant a vineyard. It's been six years after they planted the grapes and the fourth year of harvest on Isidore Farm, the name they chose for their land after the Patron Saint of Farming and Agriculture in Spain. They built a temporary production facility last year where they store barrels and tanks to ferment and bottle the wine. An empty field on the property will be the future home of a larger, permanent production facility and tasting room.
The first two years in the wine industry, the Sanchezes consulted the local wine and beer supply store that specializes in home brewing. The basic knowledge they acquired there got them off to a good start. They made what is referred to as "drinkable" wine and entered their first bottle of wine into the county fair, where it was judged and placed in the middle of the pack. Not bad for a first try! Last year, they learned more about how to develop the best quality grapes and hired a winemaker to assist them. Now in year six, the wine is absolutely delicious and ready to be sold.
Angela and Tom own a modest sized vineyard, with around 800 plants, and they also manage a neighboring vineyard that sits on two acres and has a couple thousand plants. Using both their own grapes and other varietals, they are now in a position to produce several types of wine. They recently bottled 4500 bottles in three days that included Pinot Noir, Grenache, Chardonnay, Cabernet, Syrah and a hard cider. What comes next? Using the wine for personal use and selling the wine via wine clubs and online sales. Additionally, Tom hopes to concentrate on process improvement, by inviting teams of engineering students to find the most efficient ways to automate bottling.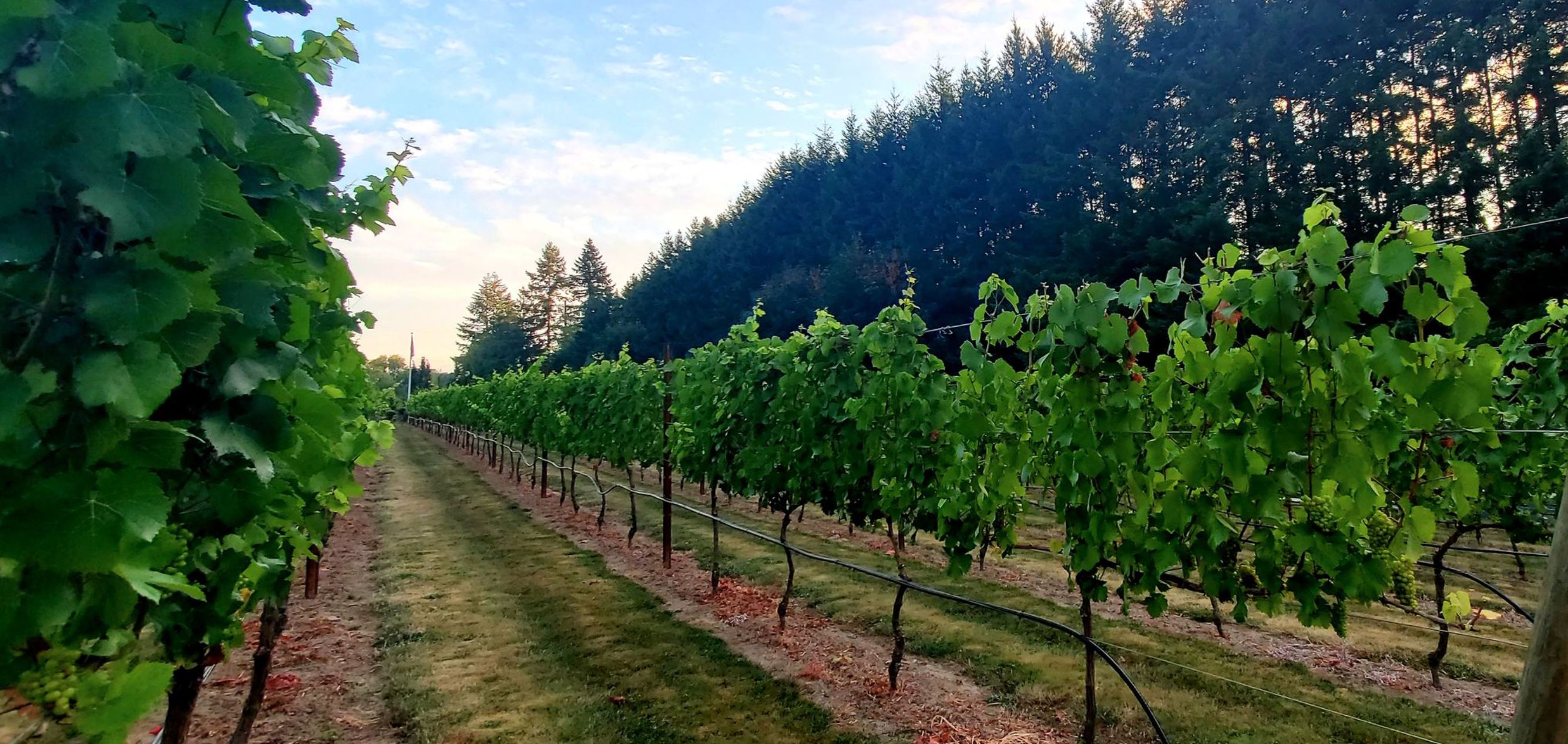 The Sanchezes have a son, who is passionate about coaching basketball, and a daughter who is a teacher. Tom serves on the Oregon Tech Alumni Advisory Board and both owls have some words of wisdom for current Oregon Tech students and new grads. Angela wants to encourage college students to "Hang in, stay the course and correct as needed. The days are long, but the years are short. Always ask for help when you need it. You have many resources available to you and your advisors, professors, and classmates are there when you need them."
Tom adds three pieces of advice, "First, surround yourself with people that tell you the truth, even when it hurts. It helps us grow and improve. Second, find a great mentor and stay connected, even when things are going well. Finally, pay it forward. We have been blessed by the gift of education. How can we use that education to make the world a better place?"
To learn more about the wine being produced by the Sanchezes at their Columbia Ridge Winery, visit www.columbiaridgewinery.com.
~Becky Burkeen, Alumni Relations Manager